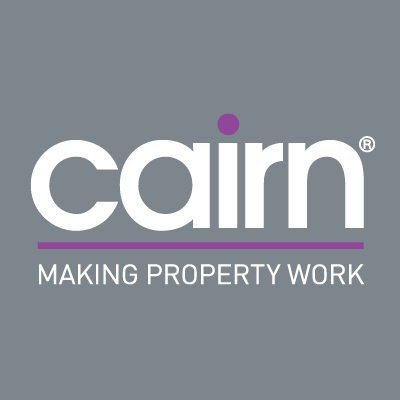 First Brexit, Now Indyref2: What's coming for Scotland's property market?
Britain has voted to leave the European Union and Prime Minister Theresa May has revealed that she plans to trigger Article 50 in just a few short days on March 29th, formally notifying her intention to withdraw Britain from the EU, a process which will take up to two years of negotiating an exit deal for the country.
Brexit has caused mass uncertainty across the country, particularly in the property market, as we explained in our recent post. However, it seems that, in Scotland, even more uncertainty might be coming our way.
Earlier this month, Scotland's First Minister Nicola Sturgeon announced her plans to move to hold a second referendum on Scottish Independence from the United Kingdom in the wake of Brexit. The follow up from September 2014's "Indyref" would need to be agreed upon by MSPs in Holyrood and by Westminster and, currently, polls predict varying outcomes.
There is certainly some appetite for a "Yes" vote amongst Scottish celebrities. Former Doctor Who and Broadchurch star David Tennant recently stated: "I'm now at the point where I think if Scotland goes again for a referendum, they should go independent." Similarly, Outlander actor Sam Heughan has continued his support from 2014, arguing "Maybe a gamble is needed to move forward for the country?"
Will the vast social media reach and influence of such celebs finally make the independence dream a reality? If so, it is worth noting there are similarly, if not more so, influential figures who argue that Scotland would be better off in the U.K. For example, author J.K. Rowling has been vocal in favour of the Union, particularly on Twitter, since September 2014.
However, celebrity opinions aside, what might the success of a "Yes" vote in Indyref2 mean for the property market in Scotland? At the time of the first referendum, conclusions on what the effects might be on property were varied.
Some cited the uncertainties around the currency and taxation in Scotland would use as a serious deterrent to potential buyers from choosing to live in the country. It was predicted this could cause demand to fall rapidly and the market to stagnate for several years while independence negotiations were finalised.
However, others speculated that Scottish independence would generate an immediate influx of government officials, diplomats and societal and cultural figures to Scotland, particularly in the Central Belt, as Scotland would become a new hub of political, social and cultural activity. This, some argued, would increase demand for housing, particularly in affluent areas, push house prices up and keep the market buoyant for years. But of course, this may put pressure on the number of houses required and, eventually, have a knock on effect in other less affluent areas.
These same arguments are true in the wake of Indryref2: House prices could increase as property in Scotland becomes sought after by professionals or families drawn to the promise of a better quality of life north of the Border. Demand could outstrip supply which would be positive for some sellers especially those looking to sell quickly. However, this might pose a problem for those looking to buy on a budget.
Conversely, of course, demand may decrease, triggered by a rise in taxation and the general cost of living post-independence alongside the general feeling of uncertainty that a newly independent Scotland might foster. This would lead to an oversupply of properties on the market and could cause concern for those looking to sell. This may also make it more difficult for new buyers to get mortgages in the first place and take the first step onto the property ladder.
For commercial investors, however, these potential risks are much less stark. In 2016, two-thirds of the £1.78 billion spent on commercial property was from overseas. This is unlikely to change even if Scotland does finally become independent — commercial real estate, therefore, remains a secure investment decision no matter the state of play in either parliament.
In short, this political uncertainly both within Scotland itself and the UK has the potential to cause dramatic effects on the property market in Scotland – both positive and negative, with the extent of either conclusion unclear.
As such, we believe it is even more important to turn to a reputable and experienced estate agent like Cairn if you are looking to buy, sell, let or rent. Contact us today.
https://cairn.verticaldev.org/wp-content/uploads/2016/03/400x400.jpg
400
400
craig.8ball
/wp-content/themes/enfold-child/assets/mainlogo.svg
craig.8ball
2017-03-28 08:17:05
2017-03-28 08:17:05
First Brexit, Now Indyref2: What's coming for Scotland's property market?