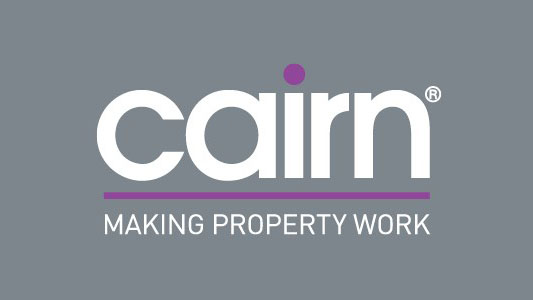 West End News Roundup
In this post we're bringing you a little roundup of the relevant news from the area:
The view from New York
https://www.nytimes.com/2018/03/07/realestate/house-hunting-in-scotland.html
The popularity of the West End of Glasgow property market has extended across the pond. The New York Times recently cited the West End as a popular area to buy. Huh, so that's where our new American neighbours have sprung from…
Feline pal departs
https://www.scotsman.com/regions/glasgow-strathclyde/popular-hyndland-station-cat-says-goodbye-to-glasgow-1-4717181
Hyndland locals will know Hermes the cat, who has become the station's mascot. But the furry famous face announced via Twitter that his "house humans" are moving and he's made the difficult decision to go with them. Bye Hermes!
Go big and get a home
https://www.glasgowlive.co.uk/news/glasgow-news/take-look-around-million-pound-14477061
Got a spare £1.75 million burning a hole in your pocket? This detached villa in Winton Drive, Kelvinside could be yours. Hello 11 bedrooms over three floors, a private garden and a forecourt built from original Byres Road cobbles. Where do we sign…
Satisfying school stats
http://www.heraldscotland.com/news/16091472.Revealed__The_top_50_state_schools_in_Scotland_for_2017/
The top 50 state schools in Scotland 2017 show the West End of Glasgow schools ranking high. Jordanhill School ranked number one overall and Hyndland Secondary was the second highest Glasgow City council school.
Changing (bath)rooms
https://www.glasgowlive.co.uk/news/glasgow-news/check-out-amazing-tenement-bathroom-14485812
If you've ever lived in a Glasgow tenement, you'll know that the bathroom — otherwise known as that corridor where they put a sink— can be a downside. Luckily The Bathroom Company Glasgow have recently earned their stripes as the pros at giving these wee washrooms the wow factor.
Otago is go
http://www.scottishconstructionnow.com/25187/prime-glasgow-residential-development-site-sold/#
Otago lane will soon boast 45 new apartments and two townhouses courtesy of Queensberry Properties Ltd. Residents will soak up that sought-after view of the river Kelvin and are in close proximity to, well, everything.
Parking problems
http://www.eveningtimes.co.uk/news/16093178.West_End_residents_urged_to_report__irresponsible__parking/
Residents in North Kelvin are being asked to report irresponsible parking. Cars being parked for too long or posing a danger to pedestrians have led some in the community to argue the area should become a Controlled Parking Zone.
Swamped by student flats
http://www.eveningtimes.co.uk/news/16088794.Glasgow_being__swamped__by_student_flats_which_is_preventing_building_of_social_housing/
Anyone who knows the area will admit to the large numbers of purpose-built student accommodation that have sprung up recently — and 6000 bedrooms are still planned across the city. Councillors and locals alike have expressed concern that the builds are pushing out local people from the area.
Park gets plusher
https://www.glasgowlive.co.uk/news/glasgow-news/look-inside-stunning-park-quadrant-14314169
Park Circus has been a by-word for luxury since, forever. A new development, Park Quadrant Residences, will fit right in. 98 luxury spacious apartments over 11 buildings are in progress. Buyers can see for themselves at the stunning marketing suite but be quick – they've had 1000 enquiries and 20 homes have already been sold!
Mac 'n' cheese magic
https://www.glasgowlive.co.uk/whats-on/food-drink-news/dedicated-mac-cheese-night-back-14402428
And now for the most important news of all!  On 26th March The Hyndland Fox hosted Mac 'N' Cheese Monday to brie-lant reviews. If you didn't get your teeth into the event this time, keep an eye on their social media for more!
From planning developments to Mac 'N' cheese nights, it's all go in this part of the city. We're not willing to argue against 'West is Best' just yet…
https://cairn.verticaldev.org/wp-content/uploads/2016/03/Cairn-Property-Blog-Icon.jpg
300
533
craig.8ball
/wp-content/themes/enfold-child/assets/mainlogo.svg
craig.8ball
2018-04-12 07:34:52
2018-04-12 07:34:52
West End News Roundup