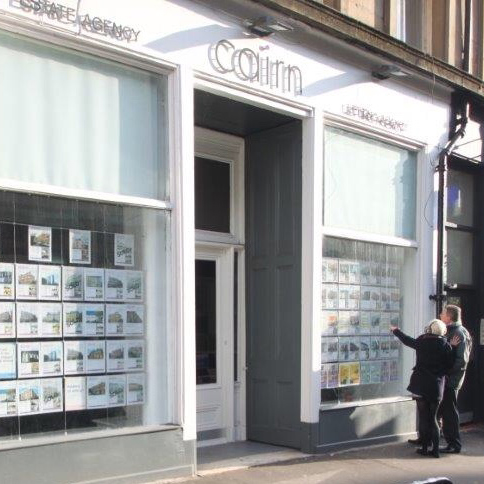 How to invest in property – Early Bird Gets The Worm: With a referendum looming and changes to tax is it better to move quickly in 2015, or wait?
Early 2015 reports suggest a flurry of activity in the property market. The wet and dark days of January traditionally mean slower results in the property market. So, while it remains to be seen whether this flurry of buyers will sustain, it is possible these early birds could be benefiting by buying earlier in the year.
The changes in the year ahead will undoubtedly have an impact upon the property market, but it is hard to predict at this early stage if buying early will get to ensure the best deal in 2015. In April, the Scottish Government's Land and Building Transaction Tax will come into force. LBTT has been designed with the aim of making taxation fairer, so will reduce tax payments at the lower end of the spectrum, while it compensates by commanding higher payments from others. The implementation of this change will be followed swiftly by the general election in May. The election is likely to subdue movement until the effects of the outcome are clear. Additionally financial trouble in the eurozone could mean that lenders tighten their belts, and all the time the potential that Bank of England will raise interest rates will affect buyers decisions.
For those buying over the £325,000 threshold  in Scotland, completing your deal before April 1st is the way to get a bargain. The LBTT reform will see taxation rise to 10% taxation on the price over the threshold for properties in this bracket.
May's election will subdue the market until results are in. Some sellers who did not sell at the end of 2014 have already been cutting prices in order to speed up turnover. This means bargains are available for those who move swiftly. There will be a smaller pool of buyers competing prior to the election results being announced, each with greater leverage in a slow market. This means that if you are considering property at the higher end of the spectrum buying with confidence earlier will save money now.
From April 1st LBTT will reduce the tax payment for many transactions at the lower end of the spectrum. This has the potential to significantly reduce the overall cost and could mean that buying, or at least completing, into the second quarter could be beneficial. As a buyer the overall cost is, after all, a combination of the the cost and taxation. However, if prices do increase holding out for taxation savings could be a risky strategy.
While the opportunity to get a bargain early on is tempting the traditional slow down across the market in the run up to election day happens for numerous reasons and buying is not without risk.
Taxation and the general election are not the only variables to consider when planning when to buy. Whenever a rise comes from the Bank of England it will sting buyers as repayments will increase. All eyes will, and should, remain on the 0.5 rate of interest from the Bank of England. The current record low rate could rise at any time which is a huge factor for repayments.
The knock on effect of the eurozone, and the banks reaction to this, will also determine the number of buyers who will have mortgages approved. Bank of England's Financial Policy Committee are seeking power to control the LTV ratio. This would give them direct power to intervene in the mortgage market. For the cash rich this could be beneficial, as it will reduce market demand and competition so could push prices down, but for those reliant on lenders this could be problematic. There are many, many considerations for property buyers in today's market and 2015 presents it's own unique challenges and opportunities.
If you are considering buying in 2015 and want advice on any aspect of purchasing property get in touch with our team at Cairn. We do have "off market" deals that you won't see on any website and, with our extensive knowledge of the current market and changes locally, we will be able to answer your questions and give you advice relevant to your circumstances.
You can also get in touch with us via email, or by calling us on: 0141 270 7878. Finally you'll find us on Facebook, Twitter, and LinkedIn where we are happy to answer any questions you may have.
https://cairn.verticaldev.org/wp-content/uploads/2014/10/cairn-image-parents.jpg
484
484
craig.8ball
/wp-content/themes/enfold-child/assets/mainlogo.svg
craig.8ball
2015-01-22 09:23:17
2015-01-22 09:23:17
How to invest in property – Early Bird Gets The Worm: With a referendum looming and changes to tax is it better to move quickly in 2015, or wait?