The latest property news & information from a trusted source.
Explore our property blogs, select a category from below
A History of Edinburgh Tenements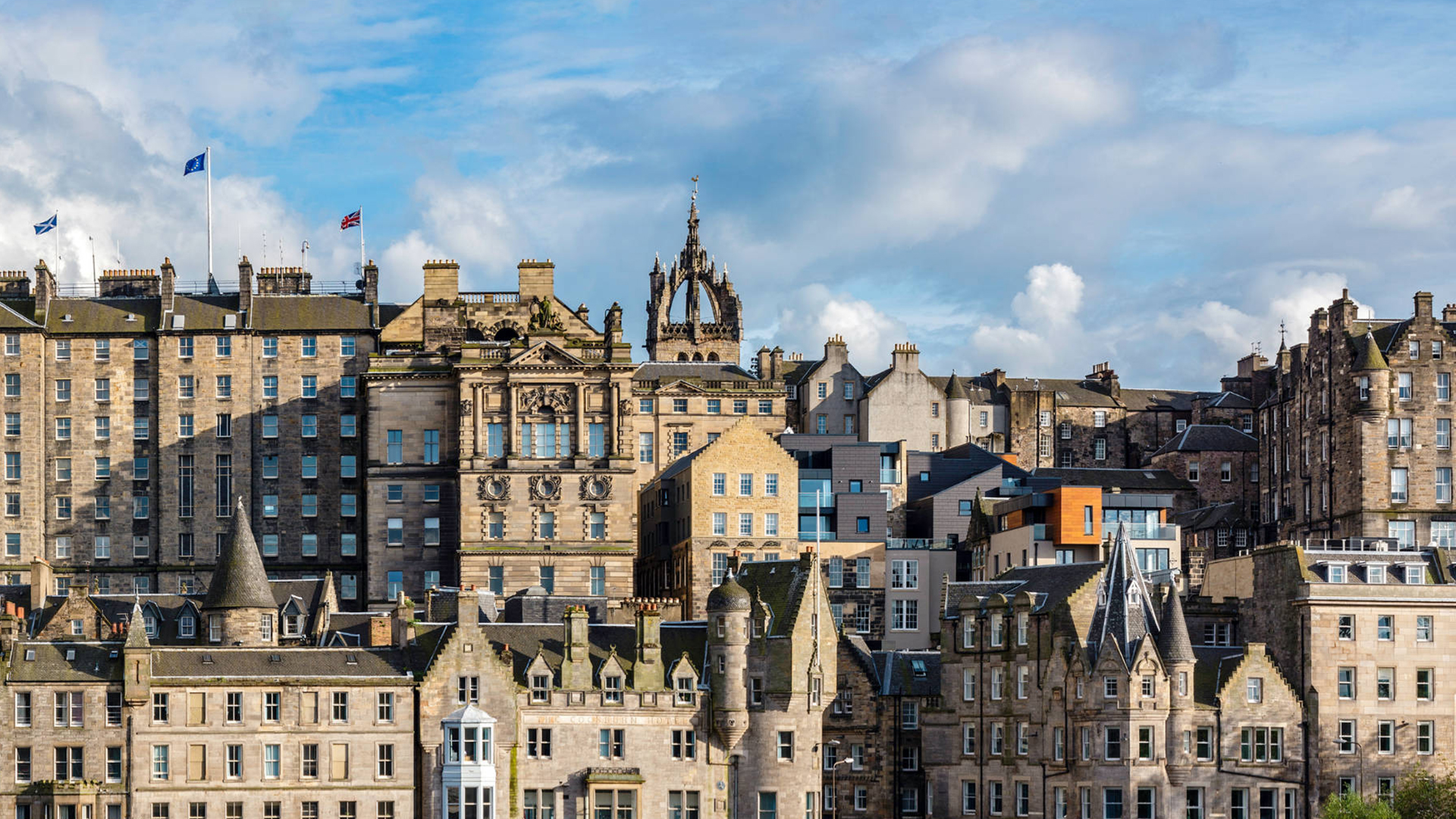 A History of Edinburgh Tenements
While not as ubiquitous as in Glasgow, Edinburgh boasts its fair share of tenements amongst its diverse housing stock. And interestingly, many of those Edinburgh tenements tend to be much older than their Glasgow counterparts — most dating from around the 17th century onwards. 
In this short article, we dig into the history of Edinburgh tenements and why you might want to call one of these unique properties home. 
Note: This is a companion piece to our History of Glasgow Tenements article. Click the link to learn all about Glasgow's iconic red stone flats.
What is a Tenement?
A tenement is a type of building with multiple dwellings (typically flats or apartments) on each floor and a shared entrance and stairway access. You'll find tenements in places like New York, Dublin, Berlin, and even Mumbai, but they're particularly common right here in Scotland. 
That's why there's an official Scottish law used to define a tenement. According to Section 26 of the Tenement (Scotland) Act 2004, a tenement is: "Two or more related but separate flats divided from each other horizontally".
Traditionally, many tenements were built in response to a major 19th-century Scottish housing crisis, offering homes for large, working-class families. Some of the tenements in Edinburgh could even be considered the world's first highrise flats, stretching some 15 storeys into the skyline. 
Today, flats in tenement buildings in both Edinburgh and Glasgow are often highly sought after, due to their prime locations, large rooms, high ceilings, bay windows, ornamentation, and period features.
Where Can You Find Tenements in Edinburgh?
While many tenements were demolished in Glasgow in the 1960s and 70s (due to poor maintenance, dangerous living conditions, and overcrowding), thankfully, most Edinburgh tenements avoided a similar fate. 
In fact, in the capital, the residential tenements found in the medieval Old Town and Georgian New Town – as well as the Victorian city centre surrounding them – are now designated as UNESCO World Heritage Sites. 
And between 2015 and 2020, major conservation work was carried out in the Canongate, Old Town to restore three 300-year-old tenements to their former glory.
Why Choose an Edinburgh Tenement? 
Tenement-style properties often top the list for Edinburgh flat-hunters, and with good reason!
From the stunning stone frontage to the vast rooms, big windows, and ornate cornicing, they have the kind of charming features that modern developments simply cannot match.  
What's more, many of the best Edinburgh tenements are within walking distance of the city's most popular bars, restaurants, and attractions — not to mention the nearby transport links.
Want to Learn More About the History of Edinburgh Tenements? 
Try these links to continue your curiosity:
Searching for Edinburgh Tenements? Talk to Cairn
If you'd like to call an Edinburgh tenement home, don't go it alone. Whether you're renting or buying, Cairn can help you find the ideal property for your situation. Contact us today to learn more.
And if you'd like some capital flat hunting tips, read our guide: Flats For Sale in Edinburgh (How to Find Them Before They Go Online).