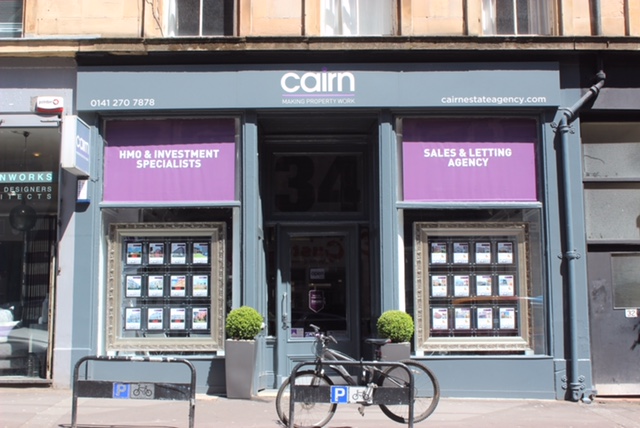 How To Spot A Good Letting Agent – For Tenants and Landlords
When you are looking to rent out your own property or sign a lease for one it can a very overwhelming process. With so many letting agents in the market, how do you know who to go with and who to avoid? Personal recommendations and the internet can help, but here are some things to look for yourself to make sure you or your property are in safe hands.
Do you recognise their brand?
A well-known letting agent that comes highly recommended is always a good place to start. Start with those with offices nearby who have first-hand knowledge of the local area and can market your property accordingly or give you advice on where to live. Be sure to check that these agents are registered with accredited professional bodies too.
What are the staff like?
Visit your letting agent's office and ask plenty of questions. Make sure they have industry qualifications and appear confident answering with your queries as a landlord or tenant. Be sure they never rush you into letting out your property or signing a tenancy yourself and that they fully explain all aspects of these processes to you.
Are there hidden costs?
There may be some administrative fees to pay for having your letting agent take care of your property or when renting one yourself. Fees should be 100% transparent. When in doubt, ask the agent themselves or seek advice elsewhere, such as from a charity like Shelter.
Where will deposits be kept?
By law, landlords must protect a tenants' deposits with a registered government authorised scheme such as My Deposits Scotland within 30 days of the tenancy starting. Make sure you get evidence that this is happening – whether you are landlord or tenant.
How will they service tenants?
A professional office environment for your letting agent is all well in good. But what do they put in place if a boiler were to stop working on a cold winter's evening? A good letting agent should have an out of hours service or an emergency number to support tenants in every eventuality. If not, look elsewhere.
Are they doing things by the book?
Your letting agent should provide tenants with the following documents by law:
AT5 per tenant
Notice of Grounds
Lease agreement
Tenant Information Pack
Gas certificate
EPC certificate
EICR certificate
PAT certificate
Additionally, Cairn also recommend that landlords go above and beyond the essential documents and certifications by also providing:
Inventory acknowledgement sheet
Inventory completed with meter readings and pictures
Maintenance troubleshooter – which gives tenants useful information and contact numbers if appliances break or repairs are needed
Condensation, Gas and Legionnaires Factsheet
There are more considerations if your property is a HMO — they are subject to further legal and safety requirements:
Fire Training mandate
Smoke alarm certificate
Firefighting certificate
Emergency lighting information if applicable
We hope our tips give you the confidence to make the right decision when choosing the letting agent to rent your property for you or service you whilst you live in one of their homes. Trust your instincts, shop around for the agent you feel comfortable with and ask plenty of questions.
https://cairn.verticaldev.org/wp-content/uploads/2017/07/IMG_4741.jpg
428
640
craig.8ball
/wp-content/themes/enfold-child/assets/mainlogo.svg
craig.8ball
2017-10-23 15:39:43
2017-10-23 15:39:43
How To Spot A Good Letting Agent – For Tenants and Landlords