Scottish Rent Freeze and Eviction Ban – the latest update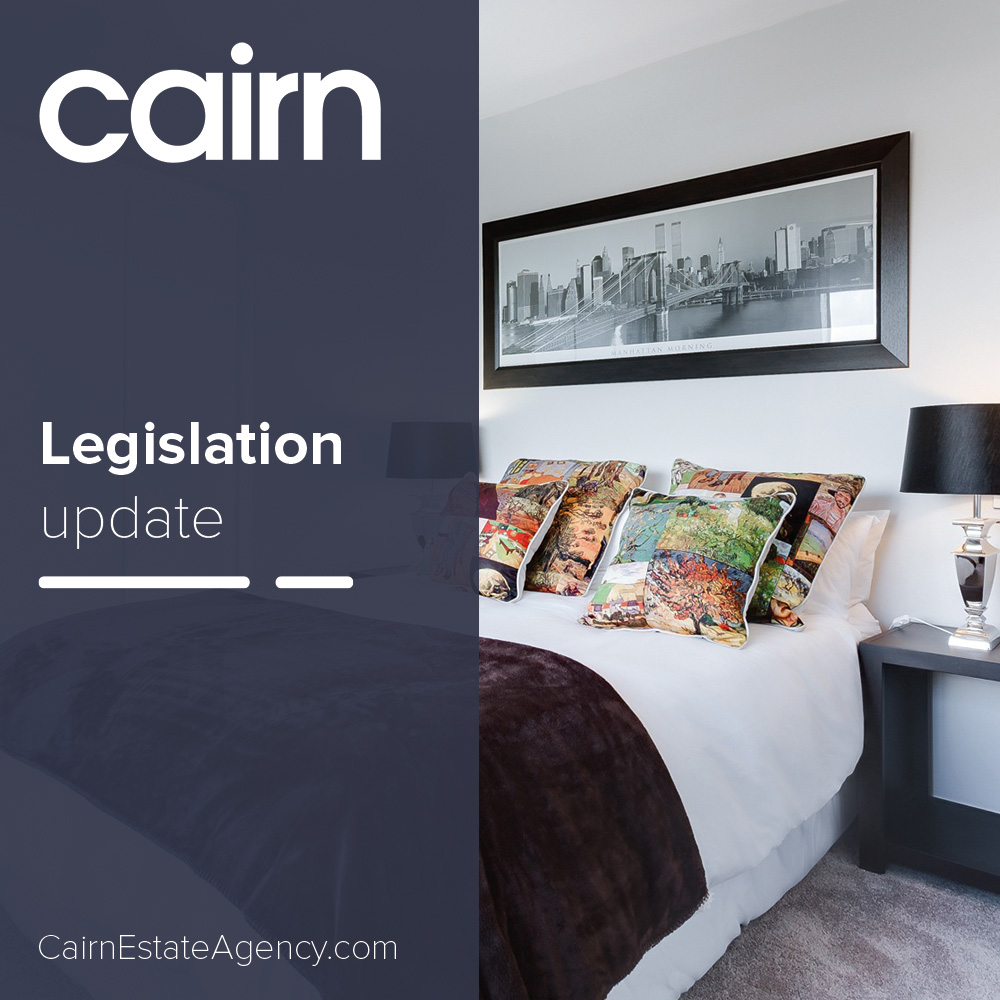 Our in-house Compliance Manager attended a webinar on 14th of September 2022 with Daryl McIntosh from ARLA in the hopes to obtain answers for our landlords on the latest bans implemented by the Scottish Government.
Sadly, we did not obtain the answers to the questions which we had hoped for, however have gained further information and legislative insight for our landlords which is detailed below.
This is where agents are crucially important, smaller landlords that manage their own properties should look at reputable agents whom will follow legislation and support the landlord and give correct advice to get through the financial crisis and ever changing regulations being forced upon them.
We will continue to update our landlords as new information is received, however any immediate questions should be directed to our Compliance Manager at: gemma@cairnletting.com
Many landlords may be aware that on the 6th of September 2022, the First Minister for Scotland announced an immediate ban on rent increases and evictions in the Scottish rental market.
This is part of a larger legislative programme to make a 'stronger and more resilient Scotland 2022 to 2023'. Eighteen bills are set to be introduced during the 2022 to 2023 parliamentary year and further information on this is provided below.
However, we will firstly look at the immediate rent freeze and moratorium on evictions.
This ban has been implemented by the Scottish Government to support tenants through the cost-of-living crisis and is the focus of the 2022-23 programme. The programme outlines emergency legislation which will be implemented until the 31st of March 2023 and puts in place freezes on rent increases and evictions, along with a new tenant's rights campaign. A new website is also being created which will provide tenants with information on a range of grants and support available to help through the cost-of-living crisis.
It is important to note here that all parliamentary business has been suspended because of the death of Queen Elizabeth II. This has provided Ministers with more time to work on emergency legislation before issuing this out to the public.
Rent increase notices
It has been made very clear to all that as of 06/09/22, an immediate ban is in place on issuing rent increase notices to tenants. This means that landlords cannot increase rents after 06/09/22 or before 31/03/23. This is a blanket ban across all sectors including Social Housing.
What does this mean for rent increase notices issued before 06/09/22?
Sadly, no one currently has the answer to this question until the legislation is issued to all sectors.
Our advice to landlords would be to air on the side of caution. Some housing experts believe that Ministers may be currently trying to word the legislation in a way that it bans all increases including notices which do not take effect until after 06/09/22. If the legislation is worded in this way, it could result in landlords needing to refund tenants the increased amount collected so the best approach currently is to hold off enforcing any increase issued until the legislation is announced.
What if the tenant has already agreed to the rent increase notice served before 06/09/22?
Arguments have been made that this would fall under contractual law, and it would be illegal for the Scottish Government to ban this, however they may look to supersede contractual law and again, our best advice is for landlords to be cautious enforcing notices until the legislation is issued in full.
Will the temporary regulations be extended after March 2023?
Again, no one currently has the answer to this, but it is believed that the Scottish Government may continue renewing the legislation (as was done during COVID) until legislation is made permanent in Scotland. It is expected that many landlords will issue increase notices to tenants in January 2023 to take affect after March 2023, therefore the Government are most likely looking into this already to have measures in place to stop this from happening.
Can the tenancy be ended, and a new agreement created at a higher rent?
The current belief is no, however this has not been confirmed. Again, we would advise landlords against taking this approach as the Government could request for any increases to be returned to the tenant after the legislation is issued in full.
When will the legislation be issued?
Unfortunately, it could potentially take 3 months or more for this regulation to be passed by Parliament, but the First Minister is wanting this to be passed quickly. We are all in the dark until this regulation is passed and issued, therefore landlords are best to be cautious until further information is received.
Evictions
It has been confirmed that the First-tier Tribunal for Scotland, Housing and Property Chamber and Sheriff Officers have been given no guidance from the Scottish Government on how to interpret this ban. Sadly, the decision makers appear to be as much in the dark as we all are. One belief is that the COVID emergency legislation will be utilized for this ban.
Can eviction notices still be served on tenants?
In theory, yes. The eviction notice is merely a request from the landlord to get the property back from the tenant and it is believed that this would not be classified as an eviction. If the tenant agrees to vacate at the end of the notice (request from the landlord), then this should be seen as a mutual agreement to end the tenancy by both parties. However, we cannot guarantee this, and the regulation could potentially include reference to ban eviction notices being served. How that will work and be monitored in practice, we do not know.
What happens if the tenant does not leave at the end of the notice to leave / quit?
This is where the regulation will most likely take effect, it is suspected that there will be a ban on the Tribunal issuing eviction orders and a ban on Sheriff Officers enforcing these orders. We still recommend that applications are submitted to the Tribunal as we do suspect there will be backlog of applications that the Tribunal will need to work through after 31/03/23 (if the regulation is not extended). We saw this happening with the Tribunal during COVID legislation where there were massive delays on applications being heard due to the backlog received throughout the pandemic.
Will all eviction grounds be banned?
All eviction grounds have been permanently made as 'discretionary' following the Coronavirus (Recovery and Reform) (Scotland) Act 2022, where the Tribunal need to follow a 'reasonableness test' and ensure that pre action protocols for rent arrears have been followed. We suspect that similarly to the COVID legislation, some eviction grounds may still be heard such as tenant abandonment. However, we will be unable to confirm this until the regulation is issued.
What will happen with applications made to the Tribunal before 06/09/22? Will these still be heard?
Unfortunately, we are unable to answer this question as no guidance has been issued to the Tribunal or Sheriff Officers for pending cases / applications pre 06/09/22. We are aware that the Tribunal are currently still hearing cases, but this may cease shortly until the regulation is issued.
What about an eviction order or rent order that has just been issued by the Tribunal, can this still be enforced?
It is believed so, however would advise landlords to be directed by the Tribunal / Sheriff Officers on what they are currently authorised to do. We would suggest that landlords are cautious until regulations are issued in full.
Legislative Programme 2022-2023
Housing Bills (2) – Rent Controls.
As part of the Governments 2040 housing plan, it is intended that rent setting / rent pressure controls will be introduced to Scotland. It is believed that this will start from percentage based restrictions being implemented for rent increase notices. This will mean that landlords will only be able to increase rents in Scotland by a certain percentage determined by the Scottish Government or local authority. The end goal is rent setting which will dictate how much a landlord can increase a rent by.
Housing Bill (2) – Energy Efficiency measures
Currently there is no minimum standard set in the private rented sector as this was delayed due to the Coronavirus pandemic. However, it is expected that a consultation will be issued in 2022 setting a minimum banding in Scotland. We would strongly advise landlords to start planning / working towards banding now to avoid large upfront costs when this legislation deadline is issued. Cairn is currently in talks with energy efficiency specialists to see if there is funding available for landlords and we hope to issue information out to our landlords regarding this over the coming months.
New Deal for Tenants
By 2025 the Scottish Government intend to:
Enhance rights for tenants,
Implement new requirements for data collection on rents in the PRS,
Implement cross-tenure housing standards,
Introduce a new Private Rented Sector Regulation, and
Legislation to reinforce a new successful system of national rent controls.
Short term (holiday) lets legislation
Many landlords may be inclined to move to holiday lets for their rented property due to the ever-changing legislation being placed in the PRS. However, the Scottish Government are also implementing regulations within this sector:
Any new holiday let host/operator (owner), will need to apply to the local authority for a licence to operate as of 1stof October 2022. After this date, new operators/hosts must have a licence.
Any existing operator/host will have to apply for a licence to operate by 1stof April 2023.
As of 1stof July 2024 it will be illegal to operate without a licence in all circumstances.
Ever considered renting out your property at a higher monthly rental figure with no stress as someone else is taking care of all the set up for you– sound too good to be true?
With over 20 years of property management experience, particularly in the highly regulated HMO market, one of our services is also hosting cAIRn BNB which is a natural fit to our existing management services.
We offer a strictly 'hands on' BNB experience, tailor-made specifically for you, whilst maximising your overall monthly rental income.
We pay close attention to market trends and any upcoming local events to ensure all prices fall in line with accurate rental prices across the board.
Cairn BNB presents a fantastic opportunity to earn higher income where the fast-paced environment is both exciting and highly profitable, as opposed to the traditional professional letting route.
New hosts and operators (Did you know?)
If you were not using your premises to provide short term lets before 1 October 2022, you cannot take bookings or receive guests until you have a licence.
All hosts and operators need to have a licence by 1 July 2024.
There are four types of licence for short term let accommodation
Secondary letting– the letting of property where you do not normally live, for example a second home that is let to guests
Home letting– using all or part of your own home for short-term lets, whilst you are absent. An example of this could be whilst you are on holiday
Home sharing– using all or part of your own home for short-term lets, whilst you are there
Home letting and home sharing– operating short-term lets from your own home while you are living there and for periods when you are absent
With the ever changing legislation being implemented on private residential landlords, it is imperative that landlords employ reputable and qualified agents to manage their properties in Scotland to ensure legislation is being followed and they are receiving the most recent and correct advice on how to manage their tenancies. At Cairn, we have fully qualified and friendly staff waiting to assist landlords with management of their properties, please contact us to obtain further information on our management services.
https://cairn.verticaldev.org/wp-content/uploads/2022/09/Legislation-update-open-1.jpeg
1000
1000
craig.8ball
/wp-content/themes/enfold-child/assets/mainlogo.svg
craig.8ball
2022-09-15 13:05:16
2022-09-15 13:05:30
Scottish Rent Freeze and Eviction Ban – the latest update