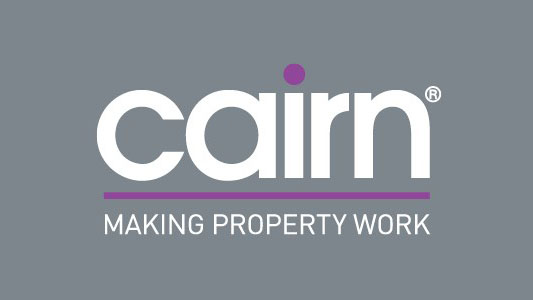 10 Years of Home Reports in Scotland
Home Reports have been a well-known part of Scotland's property landscape since December 2008. These reports provide some of the most essential facts about the quality of a home to ensure buyers and sellers are fully informed before entering any negotiations.
Home Reports were first introduced to improve the quality of homes across Scotland and include a survey report, valuation, energy report and property questionnaire. According to a recent Scottish Government survey, around three-quarters of buyers said that the information contained within the Home Report was helpful for them. This was especially true of first-time buyers: 90% of said that information in the Home Report was "helpful", compared with 67% of more experienced buyers. (Source: https://www.gov.scot/Publications/2015/01/6011/7)
The texts are written by chartered surveyors, a regulated profession who must adhere to a set of internationally recognised standards. The reports exist to provide objective, factual information for buyers to judge for themselves against their own personal perception of any property they are looking to buy. Sellers also want these reports to be as useful as possible to help secure a sale.
There is little doubt from anyone in the industry that Home Reports are not a bad thing. However, in recent years, there have been calls for both the process of obtaining a report and the information detailed in its pages, to be improved upon for the benefit of everyone involved.
First and foremost, there is much debate over the length and complexity of these reports. Home Reports are often around 40 pages long. The Scottish Government's survey found that even industry professionals feel these reports can be intimidating and difficult to understand to the point where buyers may – worryingly – choose to ignore them. (Source: https://www.gov.scot/Publications/2015/01/6011/7)
Similarly, the clinical and jargon-filled language of these reports can often be misleading for buyers. "Category 1" is the highest possible rating for a feature of a house and often the assumption is that anything less is not acceptable. In contrast, lower categories can often just mean the building is older or requires some general maintenance – no reason not to put in an offer. There is an unrealistic expectation of perfection in these reports that is hampering the market unnecessarily and can even lead to the parties involved lobbying for categories to being unfairly increased simply to secure a sale.
Further, Home Reports distil a property down to a single value of one figure which can never offer a full picture. We would suggest these reports should offer a guide figure and only after a discussion has happened between buyer and seller where any concerns are voiced, should a final figure be offered. This would also save on reports being re-written after any updates to a house are made.
Professionals are also calling for a stop to charges upfront for home reports as this often prices out lower income sellers who simply cannot pay the fees — often over £300! This means they are often forced not to list their house meaning a sale will never be as informed as those who can. Alternatively, the information could be provided for free and a successful buyer should pay for the final write up — if they don't use the report, the fee falls to the seller. This would make for a more accessible market which allowed parity of information for buyers and seller of any kind.
The fact that these reports are completed by surveyors should mean their quality is controlled but unfortunately, this is not the case. Many professionals argue that good home reports can vary from surveyor to surveyor and a bad write up can cost sellers thousands of pounds because buyers may put in lower offers than an accurate report would have encouraged them to.
What is more, Estate Agents often have preferred surveyors that are part of their company which can also cause bias. Instead, why not have the seller pick a surveyor of their choice to encourage complete objectivity?
In short, it seems that Home Reports are here to stay – and for good reason – however, all parties involved must be prepared to take them with a pinch of salt and also, hope that some longer-term improvements are made to the process overall.
https://cairn.verticaldev.org/wp-content/uploads/2016/03/Cairn-Property-Blog-Icon.jpg
300
533
craig.8ball
/wp-content/themes/enfold-child/assets/mainlogo.svg
craig.8ball
2018-10-17 17:42:01
2018-10-17 17:42:01
10 Years of Home Reports in Scotland