Selling a Property with a Tenant in Situ – What to Know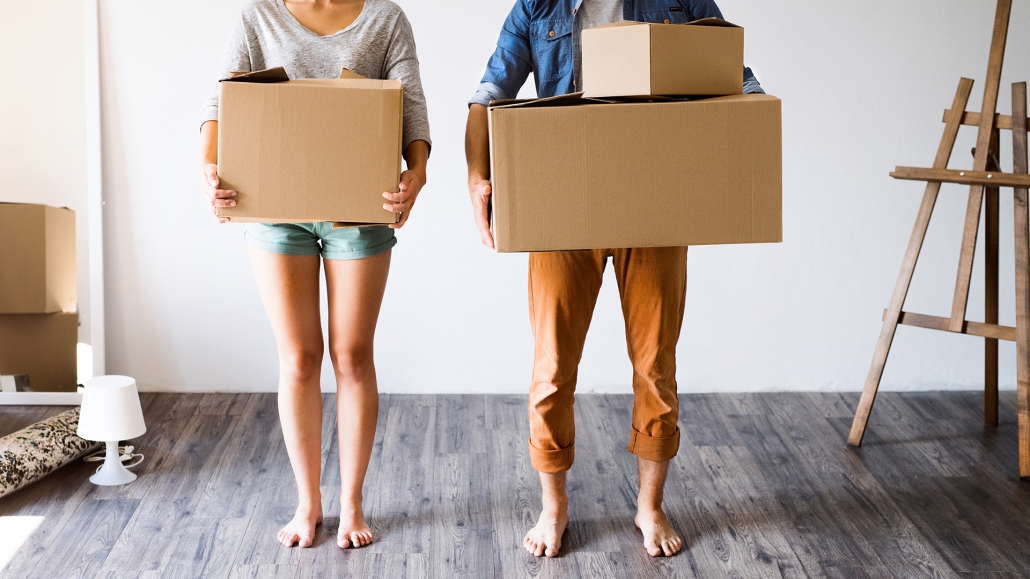 Selling a Property with a Tenant in Situ – What to Know
Thinking of selling a property with a tenant in situ? You've come to the right place. Here we explain everything you need to know — and share why help is at hand from Cairn. 
---
If you're a landlord thinking of selling your rental property, should you wait until the place is empty, or can you sell with sitting tenants? 
It's a question we're often asked, and so we're here with an answer: there are pros and cons to both scenarios. 
Let's explore them in a little more detail.
What are the benefits of selling your rental property when it's empty?
The clear benefit of selling your rental property when it's vacant (also known as "vacant possession") is that you have a wider range of options. Rather than selling to another buy-to-let landlord, you could sell the property to a private buyer who wishes to live in it themselves. 
And before you get to the sale, having the property empty (and clean) will make viewings a lot more straightforward. You won't have to worry about keeping tenants in the loop, and you'll know the place is presentable when prospective buyers come looking. 
What about the drawbacks of selling a rental property when it's vacant?
The main downside to this scenario is that you won't be drawing any rental income while the property is on the market — so you'll need to make sure you can cover the mortgage and other expenses from your own pocket.
Read more: Top Tips for Selling with Glasgow West End Estate Agents 
So, what about selling a property with a tenant in situ?
When you sell a property with sitting tenants, it means the tenants continue to live in the property after the sale is complete. You simply transfer the tenancy agreement and deposit to the new owner. Everything else remains the same for the tenants, and the new owner has rental income from day one.
This might seem like a no-brainer for all involved, but there are a few potential downsides to this approach: 
Selling with sitting tenants narrows your market to

only

other buy-to-let investors;

Your tenants might become spooked by the change and move out, leaving you with an empty property and extra expenses;

It could increase the amount of time it takes to sell the property if the rental market is slow;

And you'll need to convince the prospective buyer that your tenants are responsible and reliable before they agree to takeover the tenancy agreement.
The good news is that all of these issues can be overcome if you work with an estate agent experienced in selling tenanted flats.
How to sell a property with sitting tenants
When selling a property with a tenant in situ, you need to keep everyone informed on both sides of the transaction. 
Firstly, your tenants need to be reassured that nothing will change on their end. The tenancy agreement they signed with you remains valid, and their rent won't change while that's the case. 

Meanwhile, you need to provide references, credit checks, and other evidence to the prospective buyer to demonstrate that your tenants are reliable and trustworthy, and have been paying their rent on time. 
When it comes to the actual sales process, it's largely similar to selling any other property type. You (or your estate agent) would inform your tenants of your plan to sell, put the property on the market (highlighting that it comes with tenants in situ), and begin arranging viewings.
And when you receive an acceptable offer, you'll need a conveyancing solicitor to handle the legalities of transferring the tenancy agreement and deposit to the new owner. Again, working with an expert estate agent (like Cairn) can help iron out these details. 
Selling a property with a tenant in situ? Work with Cairn
One of our main areas of expertise is selling tenanted properties for our clients. And in the majority of cases, our tenanted properties are sold off-market to our investment database. This ensures lower volumes of viewings and minimal disruption to your current tenants, while you continue to collect rental income up until the point of sale. 
Want to learn more about our services? Contact us today. 
https://cairn.verticaldev.org/wp-content/uploads/2022/05/selling-a-property-with-a-tennant-in-situ-boxed.jpeg
600
600
craig.8ball
/wp-content/themes/enfold-child/assets/mainlogo.svg
craig.8ball
2022-05-17 11:16:41
2022-05-17 11:16:41
Selling a Property with a Tenant in Situ – What to Know