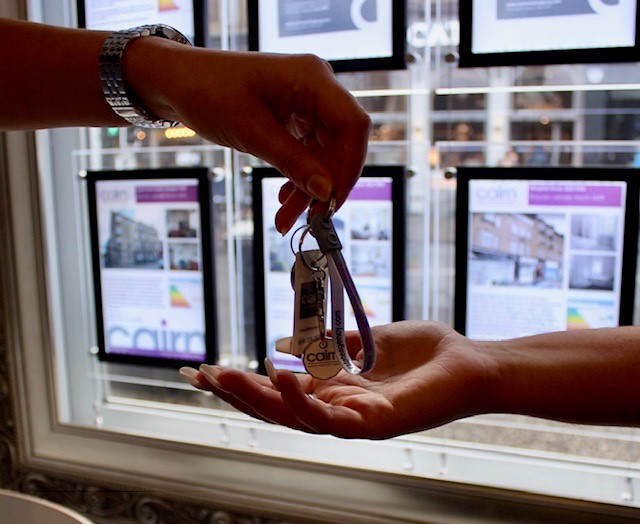 Become A Parent Investor With Cairn
For many, when their children go to university or college there are only a few options open to them; continue to have them live at home, have them register for a space in the student halls, or look for a private rental property they can stay in while in further education.
Depending on logistics, the first option of them continuing to live at home may not be feasible. It makes sense to live close to where you're studying.
There is, however, another option open to parents who are at this crossroads with their son or daughter. The could become a 'parent investor'.
Parent investors are snapping up great properties in prime locations allowing them the opportunity to provide a roof over their children's head while generating income through renting rooms to other students.
Few universities and colleges offer parking and students don't want to pay out on commuter fees, so properties to consider preferably within walking distance are the safest investment.
Not only may it become the best investment you'll ever make, but it will also buy you priceless peace of mind knowing they're living in a safe and secure property while living away from home.
Instead of wasting money on rent, canny parents are snapping up HMO (House in Multiple Occupancy) properties / buy-to-let properties near their child's educational institution. This approach can be especially wise just now as rental costs are rising faster than the rate of inflation, plus you'll stand a high chance of securing capital appreciation when you sell the property.
Also, bear in mind that student applications in Scotland are constantly increasing, so there should be no shortage of interest in the rooms you're letting. This is especially true for Glasgow, with the already high student numbers and expansion of Glasgow University. This means there are more students after 2nd year who don't want to live in halls.
And you'll always have interest from other parents who are looking for a property for their children. Parents whose children are at university could save thousands of pounds a year if they opt for buy-to-let student investment. So there really is a market for this type of approach to student living, especially as supply currently isn't meeting demand.
Some of you reading this may be wondering how you'd be able to afford a mortgage on another property, especially at a time when things, financially, are still pretty tough, but your mortgage repayments can actually be covered by your son or daughter's flatmates rent, with the average room rate at around £485pcm.
It's also worth remembering that soaring demand for housing means high rental yields as well as capital appreciation. Parent investment really is an option worth considering.
And remember, if you're new to the world of buy-to-let properties, or have never been a landlord before, Cairn is here to help you every step of the way.
We've amassed a huge number of years experience in this market which we will put to your advantage, ensuring your child will have a safe, secure, and comfortable environment to live in while also generating a steady income for you.
If you'd like to learn more about parent investment and how Cairn can help you through the process please get in touch, we'd love to hear from you.
You can contact us in a number of ways, through our website, via email, or by calling us on: 0141 270 7878. You can also find us on Facebook, Twitter, and LinkedIn where we'd be happy to answer any questions you may have.
https://cairn.verticaldev.org/wp-content/uploads/2014/10/Parent-Blog-image-for-Cairn.jpg
524
640
craig.8ball
/wp-content/themes/enfold-child/assets/mainlogo.svg
craig.8ball
2019-01-23 10:26:21
2019-01-23 10:26:21
Become A Parent Investor With Cairn