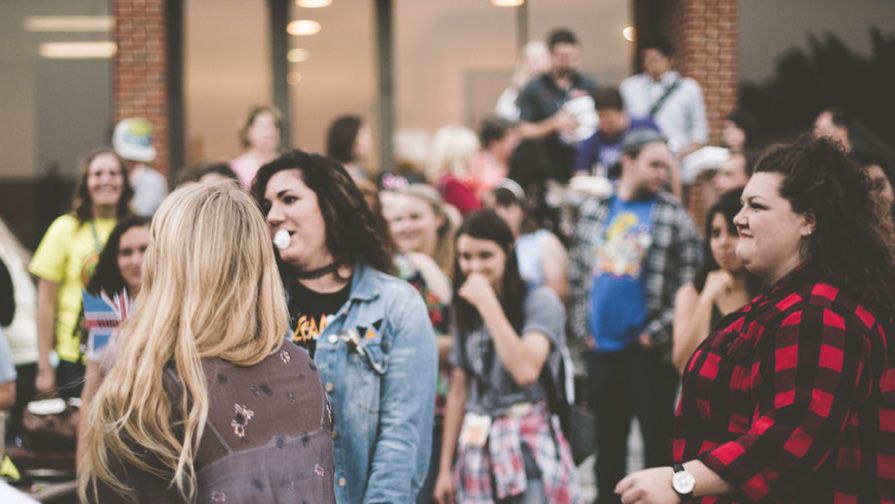 Making the most of Freshers' Week
Freshers' Week – your first week of university – has a whole lot of hype around it. The cultural significance of this rite of passage can be overwhelming. The pressure to have the time of your life is huge. Here's how to make the most of this week so you get off on the right foot but don't burn out!
Plan ahead
Turn to your university's social media pages and check out what events your university and their student union is planning. You're also likely to get a guide in the post or when you enrol at uni. Make a note of some events you fancy and where you're likely to meet like-minded people.
Step out of your comfort zone
You've moved into your student halls and perhaps all your new flatmates want to head to the rave gig at the union that you'd given a firm 'No' to earlier. Go anyway! University is the best time for stepping out of your comfort zone. As long as you feel safe, you won't regret trying something new. It's a great bonding and learning experience.
Drink wisely
The stereotype of Freshers' Week is of an alcohol-fueled fest where uni newbies are more drunk than sober. Of course, drinking is a healthy part of the experience and can help you gain a bit of confidence with your new pals. But make sure you drink sensibly — have water in-between, never leave your drink unattended and if you want to stop – stop!
Go to meetings about your course
While Freshers' Week is all about going out, meeting new people and experiencing new things, it's likely you will also have some actual university stuff to go to. Course inductions, tutor one-to-ones and department networking events will prepare you for the years ahead. Your bed will always be there, you've not got that degree yet!
Get home safely
Living away from home from home for the first time might be the only time you've ever needed to fend for yourself. When a night out finishes, be sure to take a registered taxi home to your halls with people you trust or take a well-lit path in a big group. Never walk home alone.
Don't forget food and sleep
The temptation to 'go hard or go home' with your Freshers' Week is huge. Peer pressure from your new or old pals or the media representation of this mad time can give you serious FOMO. Remember, it's okay to slow down your pace. Make sure you're eating regularly and getting enough sleep. You don't want to burn out before you've even begun, and you'll stave off that infamous Freshers' flu.
Freshers' Week is a total rollercoaster and definitely a time you won't forget. If it's not everything you expected – don't worry. You've got a whole three or four years left to go. Do what feels right for you and enjoy yourself. Welcome to university!
https://cairn.verticaldev.org/wp-content/uploads/2018/06/freshers-week-university.jpg
504
895
craig.8ball
/wp-content/themes/enfold-child/assets/mainlogo.svg
craig.8ball
2018-06-26 12:58:52
2018-06-26 12:58:52
Making the most of Freshers' Week